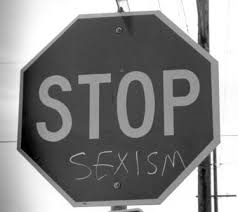 Outside of India, Los Angeles may be one of the most spiritually diverse cities in the Western Hemisphere. Every major faith practices here from Islam to Christianity including all the New Age spinoffs. Despite LA's reputation for being shallow and materialistic there's a certain open mindedness and mutually acceptable desire for spiritual transformation. Only in LA can Scientologists sip cold-pressed juice in harmony with Hasidic Jews. Despite a rich tolerance for faiths practicing in one city there is still an odorless poison called inequality causing damage to our collective psyche.

For me, connecting to God is a daily ritual and experience typically done at home or in nature. Because I am not much of a joiner I find myself visiting religious communities but then after some time, moving on. I've coined my behavior, nomadic spiritualism. I pull best practices from various faith-based organizations from Agape to the Shivananda Vedanta Center, weaving messages of love and kindness into my life.

My most recent spiritual courtship was with the Self Realization Fellowship (SRF) founded by Paramahansa Yogananda . It's an appealing organization offering yoga, meditation and a strong connection to God to fully realize your path for this lifetime. These high-minded experiences create a sense of safety and solace so one can relax while reaching spiritual goals. But even with all these beautiful ideals oppression still persists for women in these God-like communities.

My choice to leave SRF is bittersweet because morally I can never go back. It saddens me because the grounds at the Pacific Palisades location are divine; Lakeshrine, their meditative garden has a portion of Gandhi's ashes entombed. What a blissful escape from the Los Angeles buzz.

On a gorgeous Sunday in April of 2014 , the highly respected SRF monk shared his limited perspective on gender from the lectern: men have reason and women are emotional. As I heard the message I looked around the congregation for outrage or disappointed faces, instead all the Malibu housewives were smiling and nodding in agreement. I felt like I was in the Twilight Zone or Stepford Wives. So I gave SRF the benefit of the doubt chalking it up to the location. The Pacific Palisades is bougie, I reassured myself and the monk is stale and out of touch.

Upon visiting the Hollywood temple (June 2014) I received more sexism delivered around a marriage themed lecture. A tale about a reasonable man bargaining with God to get another wife because she was annoyingly full of emotion- apparently God did not even want her in this story. Again the congregation laughed. This solidified my lack of respect for this faith-based organization. They are self-realizing themselves into little boxes to fit masculine and feminine stereotypes.

Diminishing the value of women and men, assigning them limited characteristics is in direct conflict with self-realization. Gender inequality and discrimination are root causes for violence against women. Marginalizing women on an institutional scale distributes unhealthy messages with long-term consequences. Women in the SRF community did not challenge the message but simply "drank the Kool Aid" and kept their place. Quite alarming considering American women are the most empowered and educated on the planet. If they don't have the wherewithal to take a stand how can we expect young girls in Africa to fight off their "Sugar Daddy"?

Yogananda asserts, "God gave man reason and knowledge and women feeling and emotional reaction". So then why is Superbowl Sunday the most violent night of the year for women? Because men get emotionally reactive when their team loses. Not a very reasonable "male" response, Yogananda. And does Senator Elizabeth Warren not employ reason and knowledge representing Massachusetts? Was George W. Bush's war on Iraq an emotional response? Is it reasonable and wise for a woman request equal pay?
SRF's continued push of gender specific roles allows inequality to persist within their community and beyond. Blatant sexism and old-fashioned thinking is an injustice to their spiritual practice. Self-realization is hard to achieve when both men and women are so limited in scope.