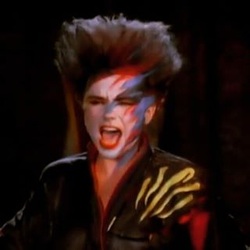 "You, are a warrior!", my doctor said to me in a serious tone as if she was talking to a child. Both of my legs were covered in rock tape. I had just rode AIDS/LifeCycle, a seven-day bike ride from San Francisco to Los Angeles. About two months before the ride I pulled my right achilles tendon, playing soccer. Then I randomly broke my sesamoid bone in my left foot doing a ballet leap in a Starbucks parking lot. Now "warrior" may have been a euphemism for "nuts" but it didn't matter. It was just what I needed to hear because my body was wrecked after pedaling 545 miles… with NO training. I limped out of her office with pride. So what if I have quarantined myself to living in warm, dry climates for the rest of my days to minimize arthritis pain.

What was my motivation you may wonder? The 35 million people living with HIV and AIDS? Nope, something far more shallow and egoic… peer pressure. A friend simply challenged me to ride with her. We both wanted to improve our health and bodies. The mileage for each day was intimidating! 85, 107, 66, 97, 41, 85, and 60! The longest bike ride I ever completed in the past was a mere 50 miles. And what about my vagina? How would my dear undercarriage manage a week in the saddle?

Regardless of my petty concerns I showed up in San Francisco with my Trek mountain bike outfitted with street slicks. Quickly I realized that I was the only dope without a road bike. I was pleased to find a few kids on Mongoose dirt bikes but by the end of the first day I never saw those kids again. Perhaps they were just an illusion to get me to Santa Cruz.

After logging 85 miles my hoo-ha had become saddle resistant. Butt butter was not going to cut it - I needed a butt butler! So I developed a method of riding where I rarely put any pressure on the saddle and just used my legs hovering over the seat like a public toilet. Rest assured two years after the ride I did regain feeling in my nether regions. How does Evelyn Stevens do it?

But my biggest sense of satisfaction during the ride happened each night at base camp. If you didn't already know, AIDS/LifeCycle is a total sausage fest, the line at the men's showers was three times as long as the women's! The tables had finally turned. So attention ladies, if you're looking for a beautiful ride down the California coast and NOT a husband check out this fully supported tour. You will not regret it!