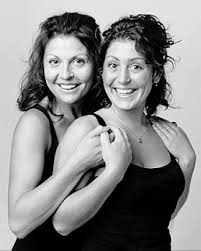 Take this quick quiz to find out if dating yourself is for you!And please be honest...

1. Do you post at least three selfies a day?
2. Asking a woman out is solely based on her wardrobe, which you intend to borrow.
3. You've always wanted to sleep with your sister but were just too afraid of the stigma.
4. You like masturbating in the mirror?
5. A difference in opinion is a deal breaker.
Answer Key
If you answered yes to any of the above questions you are clear for takeoff when it comes to dating your doppelganger. For a more detailed breakdown please read on...
Answered YES to one question- Congratulations, awareness is the first step. Do something you absolutely hate today.

Answered YES to two questions- Its all about you isn't it? Consider volunteering your time at a nursing home.

Answered YES to three questions –Seriously?! You truly are the "homo" in homosexual.

Answered YES to four questions –Unbelievable! Get into therapy now if you're not already there.

Answered YES to five out of five – Gross you sick, fuck! Get out of the dating pool.