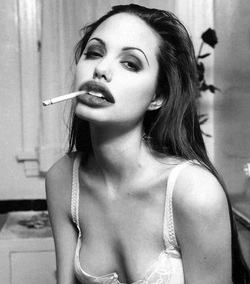 Living in Los Angeles is like living with three million children. I love children, real evidence-based, chronological kids not the man-child honking his horn incessantly in gridlock traffic. Seriously?! A traffic tantrum is your solution? Let me point out the eerie correlation between undeveloped brains of youth and fully developed brains of many Los Angelenos.

Children tend to be egocentric much like folks in and out of the entertainment industry posting selfies religiously and having single tracked conversations revolving around their IMDB page.

Children can be selfish like the residents of Beverly Hills who negotiate the cost of below market landscaping quotes from an undocumented worker then drive off to Gelson's in their 2016 Tesla.

Children need a lot of things to play with similar to that douchey, DJ/drug dealer who trolls Venice Beach on a Swagway and his studio apartment looks like the interior of Sports Chalet.

Children want constant communication with loved ones like your "ex-bestie" who demanded daily facetime, texts and instant messaging to kvetch about being broke while in the waiting room for $800 worth of Botox.

Children lack capacity for self-evaluation, which echoes the pushback Government received about water restrictions while Los Angelenos knowingly choose to live in a desert.

Children tend to be impulsive until their frontal lobe fully develops like your LA buddy who refinanced his home to produce a movie that no one will ever see.